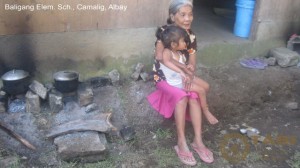 The Philippine Institute of Volcanology and Seismology has raised the alert status of Mayon Volcano to Level 4, meaning a hazardous eruption is possible within days. Mayon Volcano showed restiveness and sudden acceleration of activity Sunday.
PHIVOLCS reported that seismic activity dramatically increased in number and size. A total of 1,942 volcanic earthquakes was detected; Sulfur Dioxide emission rate remained very high at 6,089 tonnes per day; audible booming and rumbling sounds were reported, intensified crater glow and rolling down of incandescent lava fragments from the crater was persistent; red hot lava continuously flowed down along the Bonga-Buyuan, Miisi and Lidong gullies; lava fountains rising approximately 200 meters above the crater were observed; and the lava front has now reached about 5 kilometers downslope from the summit along the Bonga-Buyuan gullies.
PHIVOLCS said the 8-kilometer Extended Danger Zone (EDZ) should be strictly observed. PHIVOLCS also warned that areas outside of the EDZ should prepare for evacuation in the event hazardous explosive eruptions intensify.
Meantime, the local government of Albay has already ordered the forced evacuation along the EDZ, placing the number of evacuees staying in more than 20 evacuation centers to 9,270 families.
Appeal for assistance
The affected families are in need of food and non-food items like potable water, rice, canned goods, water containers, masks, face towels, mats, blankets, mosquito nets and hygiene kits (sanitary napkins, toothpaste, bath soap, face towel).
Albay Governor Joey Salceda also said the education of about 24,000 elementary and high school students will be affected by the forced evacuation once school starts after the Christmas vacation. At least 15 elementary and high school buildings were turned into evacuation centers. Salceda said the local government will be needing at least 600 tents as temporary classrooms for the displaced students.
Donations for the evacuees may be sent through the Citizens' Disaster Response Center at 72-A Times St., West Triangle Homes, Quezon City. Concerned individuals and donors can easily reach us at (632) 929-9822 / (632) 929-9820. Donations may also be sent through the following bank accounts:

Dollar Account
Account Name:  Citizens' Disaster Response Center
Account Number:  2636-0015-83
Bank:  Metrobank, Examiner Branch
Bank Address: Corner Examiner and Quezon Avenue, West Triangle, Quezon City, Philippines
Swift Code: MBTCPHMM

Peso Account
Account Name:  Citizens' Disaster Response Center
Account Number:  1560-6430-16
Bank:  China Bank, Examiner Branch
Bank Address: Corner Examiner and Quezon Avenue, West Triangle, Quezon City, Philippines
Reports from:
Tarabang Para sa Bicol, Inc. (TABI)
Provincial Disaster Coordinating Council (PDCC)
Philippine Institute of Volcanology and Seismology (Phivolcs)