13

Jul 10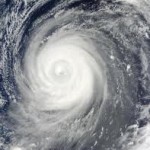 According to the Philippine Atmospheric Geophysical and Astronomical Services Administration (PAGASA), Basyang has intensified to a typhoon and expected to hit land in Aurora-Northern Quezon tonight.
Signal level 3 (high alert) is in place for Aurora, Northern Quezon, Polillo Island and Camarines Norte. Alert level 2 has been signaled for Isabela, Nueva Viscaya, Nueva Ecija, Quirino, Bulacan, Rizal, Laguna, Southern Quezon, Marinduque, Camarines Sur, and Catanduanes.  Metro Manila, Albay, Batangas, Cavite, Bataan, Pampanga, Zambales, Tarlac, Pangasinan, Ifugao, La Union, Benguet, Mt. Province, Illocos Sur, Kalinga, and Cagayan are on Alert Level 1. All residents in all alert levels are advised to take precautionary measures against flashfloods and landslides, while residents in zones with levels 3 and 2 are warned against high waves generated by the typhoon.
Information sourced from:
PAGASA at http://www.pagasa.dost.gov.ph/ last updated at 5:00 pm July 13th, 2010.