Bread for Emergency Assistance and Development, Inc. (BREAD)
•

Bread for Emergency Assistance and Development, Inc. (BREAD)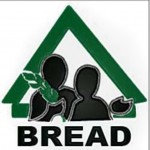 The Bread for Emergency Assistance and Development, Inc. (BREAD) is a non-stock, non-profit and humanitarian organization implementing a community-based and people-oriented disaster preparedness and response action in Caraga Region.
BREAD was established as an alliance to provide assistance for the victims after typhoon Nitang hit some provinces of Northeastern Mindanao (now Caraga) in 1984. With the devastating damage inflicted upon the people, neither the government nor the people's organizations, and NGOs operating in the region were prepared for this type of disaster situation. Having seen the plight of the victims, some concerned businessmen, professionals and church people who were earlier exposed to NGO work, with the Citizens' Disaster Response Center, dared to assume this gigantic task of providing relief assistance to the victims. Thus, BREAD and its work for disaster response in the region started.
BREAD was formally established as an emergency relief centre on November 15, 1988. It is duly registered with the Securities and Exchange Commission (SEC) since 1989 and is accredited as a social welfare agency in Caraga by the Department of Social Welfare and Development (DSWD).
Vision
BREAD envisions a transformed Caraga wherein men and women live in solidarity, respecting each other's faith and cultural heritage, living an abundant life in peace and enjoying a national dignity.
Mission
As a social welfare agency, BREAD sees the following as part and parcel of its mission:
To support the people in organizing themselves in their communities to increase their capacity to prepare for and cope with disasters;
To facilitate the formation of community-based disaster response machineries to systematize and hasten the delivery of relief services;
To help rebuild affected communities' economic resources, commonly used infrastructures and social organization.
Objectives
To provide immediate relief and rehabilitation assistance to victims of natural and man-made disasters;
To draw and encourage concerned individuals, groups and organizations to be advocates of disaster preparedness;
To establish local as well as international network through which support for disaster preparedness and response campaigns could be channeled and;
To undertake appropriate and relevant projects to assist disaster victims and vulnerable communities rebuild their resource base towards becoming self-reliant.
Beneficiaries
The main beneficiaries are the victims of natural and man-made calamities, especially the most vulnerable communities and sectors: peasants, Lumads, fisher folks and urban poor dwellers.
Area of Coverage
BREAD Inc. implements its programs and services in the five (5) provinces in CARAGA Region namely Agusan del Norte, Agusan del Sur, Surigao del Norte, Surigao del Sur and Dinagat Island.
 Programs and Services
Emergency Response
Provide appropriate, immediate emergency assistance to disaster survivors. For this purpose, activities related to generation of support/assistance from various sources at the level of the local, national and international communities will be undertaken.
Disaster Preparedness and Mitigation
Conduct of Disaster Preparedness and Disaster Management Trainings and other similar activities and assist the vulnerable communities in formulating and implementing the counter-disaster plans and formation of functional Disaster Preparedness Committees (DPCs) in vulnerable communities.
Rehabilitation
Rebuilding of damaged economic base ( local infrastructures directly needed in enabling the community to continue with the conduct of their economic activities) and the reactivation of the organizational life of the community which has been disrupted by disaster. The conduct of skills trainings on various alternatives related to food production, food security, livelihood security and nutritional improvement.
CONTACT US
Bagong Silang 1, Kaskag, Brgy. Washington
 Surigao City, Philippines
E-mail: bread4emergency@yahoo.com

LATEST POSTS