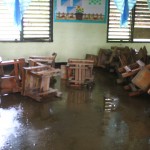 Brgy. Pagsanghan, Abuyog, Leyte experienced sudden flooding on the early morning of Dec 25, 2012 due to Typhoon Quinta. Flood covered their rice fields and roads.  Meanwhile, their elementary school buildings and houses near their river and irrigation canals were also covered by water and mud up to knee-deep high. Affected structures were electrical poles [...]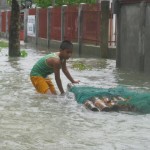 Photos of the recent flashflood in Leyte. Sent by CDRC's Regional Center, Leyte Center for Development (LCDE), who also suffered from the flood.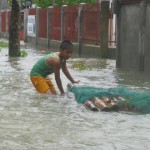 Some 147,288 people or 29,430 families in 460 barangays have been affected by floods in Regions VII and VIII. Nine people were also confirmed dead due to floods and landslide. The city government of Tacloban and the provincial government of Leyte both declared a state of calamity following massive displacement of affected communities. Leyte and [...]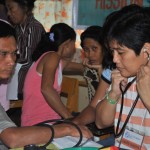 CDRC, and its Regional Partner in Eastern Visayas, the Leyte Center for Development (LCDE), conducted a medical mission and a relief delivery operation for the communities affected by floods and armed conflict in eight baranggays in Las Navas, Northern Samar. Some 894 families or 4,949 persons benefited from the mission.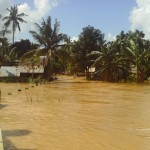 Samar is one of the 24 provinces badly hit by incessant rains, floodings and landslides triggered by the northeast monsoon affecting Northern and Central Luzon, and the tail-end of a cold front affecting Southern Luzon, Visayas and Mindanao.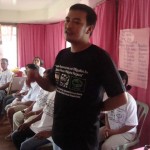 Samar, one of the typhoon-prone provinces in Luzon, is one of the project sites for the German-funded, "Disaster Preparedness and Mitigation for Typhoon-Prone Philippine Regions". CDRC and the Leyte Center for Development (LCDE), with the support of Diakonie Katastrophenhilfe and the German Humanitarian Aid, are currently implementing the Phase 2 of the project with disaster [...]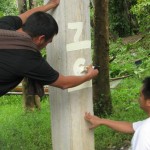 CDRC, together with its Regional Center, the Leyte Center for Development (LCDE) , conducted trainings in Basey and General McArthur, Samar on Designing Early Warning Systems. These trainings were launched under the project: Disaster Preparedness and Mitigation for Typhoon-Prone Philippine Regions, funded by the German Humanitarian Aid and Diakonie Katastrophenhilfe. Members of Disaster Preparedness Committees [...]