Cordillera Disaster Response and Development Services (CorDisRDS)
•

Cordillera Disaster Response and Development Services (CorDisRDS)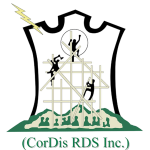 Known then as the Montanosa Relief and Rehabilitation Foundation Services Incorporated or MRRS, Inc., the Cordillera Disaster Response and Development Services (CorDisRDS) of today was born in the aftermath of the June 1987 Earthquake which brought disaster to scores of villages in three provinces of the Cordillera Region of Northern Luzon, here in the Philippines.
In response to the disaster and to government inaction, several non-government and cause-oriented organization went on a fact finding and relief mission to the affected areas.
They assessed the impact of the earthquake and extended immediate assistance. Shortly afterwards, they resolved to set up a regular mechanism for disaster response in the Cordillera. This started the process, which led to the formation of the CorDisRDS (then MRRS).
CorDisRDS has served more than two decades now. An evaluation, the summing up and drawing of lesson in service has merited a reorganization and expansion of the program. Thus, adopting a scope of work that is not only disaster response but a more holistic community development service and also renaming it the CorDisRDS.
CorDisRDS continues to extend its services to the communities of the cordillera provinces: Apayao, Kalinga, Abra, Mountain Province, Ifugao, Benguet and the City of Baguio.
VISION
The CDRDS, Inc. Envisions a Cordillera Region where:
The people can effectively manage disasters or emergencies that befall them;
Communities are able to exercise self-reliance and self-determination;
Communities are able to control, utilize and nurture their natural resources to sustain the present and future generations;
Communities are able to maximize their indigenous socio-ppolitical institutions, where both women and men meaningfully participate in decision-making process;
The people enjoy equitable access to socio-economic and socio-cultural opportunities and services;
Communities are food sufficient and the basic human rights to food is met;
The people can take pride in their cultural heritage and identity;
The people live in peace and unity.
MISSION
The CDRDS, Inc. Supports the Cordillera people's collective effort to address the problem of disaster vulnerability and increase their capability through citizen-based, development-oriented disaster response.
To assist the organized vulnerable sectors of the Cordillera population in the fields of disaster preparedness, response, and mitigation, and in terms of rehabilitation work.
To mobilize those sectors of Cordillera society, who are less vulnerable to disaster towards providing support for the more vulnerable ones.
The CDRDS is also commited to enhancing the capacity of communities in sustainable socio-economic and agricultural development in the Cordillera indigenous culture, even in the absence of disaster.
GUIDING PRINCIPLES
The CDRDS Believes:
In reliance on people's capacity and cooperative action;
I pro-active disaster response within a sustainable development framework;
In stewardship of the earth and its resources;
In respect for indigenous peoples' rights;
In gender equity and equality.
CONTACT US
119 Purok 1, Guisad Surong, Brgy. Guisad, Baguio City
Tel. No. (077) 772 2932
E-mail: CorDisRDS@gmail.com

LATEST POSTS