With ten (10) wins out of 12, entrants from Luzon dominated the 2016 Apoy, Bagyo, Kalamidad: Dibuhong Pambata (ABKD) poster-making competition. One winner came from the Visayas and another one hailed from Mindanao.
Below is the complete list of winners:
CATEGORY A (7-9 years old)
Grand Prize Winners:
– Alysis Nichole Sabile, Trinidad Tecson ES (Sampaloc, Manila)
– Jalen James Nichole Ignacio, Bliss Bulihan ES (Bulacan)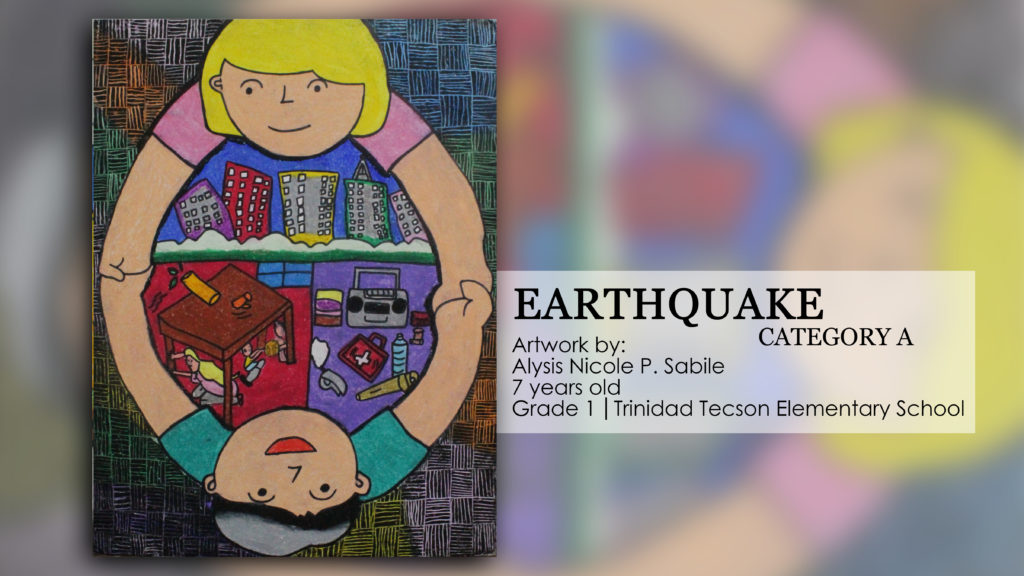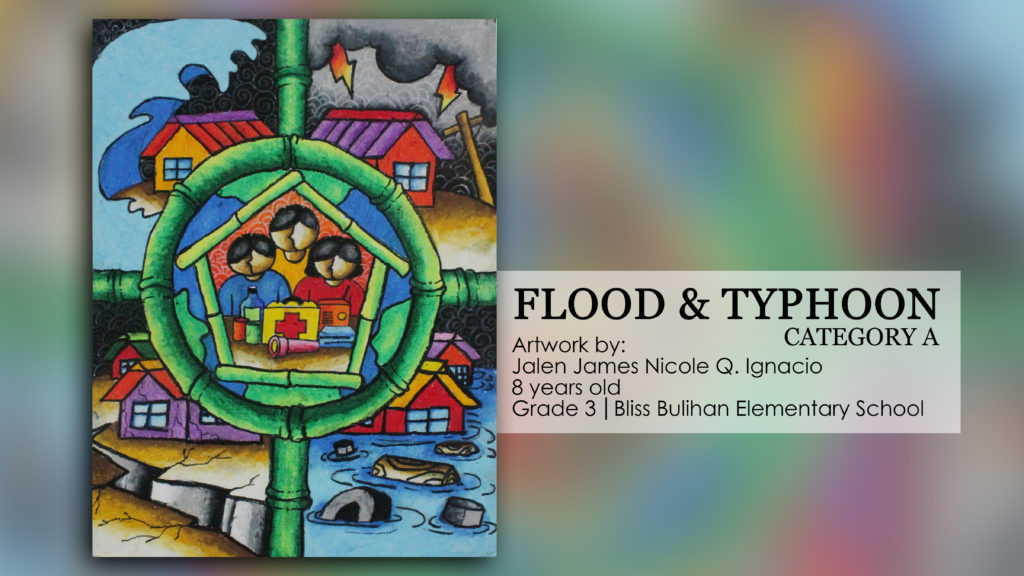 Winners:
– Alma Jane Maamo, Sacred Heart Village Elementary (Cagayan de Oro)
– Abegail Alfante, Uling Elem. School (Cebu)
– Desiree Jhane Enrico, Trinidad Tecson ES (Sampaloc, Manila)
– Crystal Kaye Areza, Trinidad Tecson ES (Sampaloc, Manila)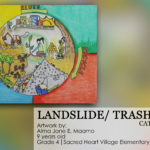 CATEGORY B (10-12 years old)
Grand Prize Winners:
– Angel Nhele Cordova, Arayat Holy Child Educational Foundation (Pampanga)
– Edrialyn Jane Baldado, Amparo Elem. School (Caloocan City)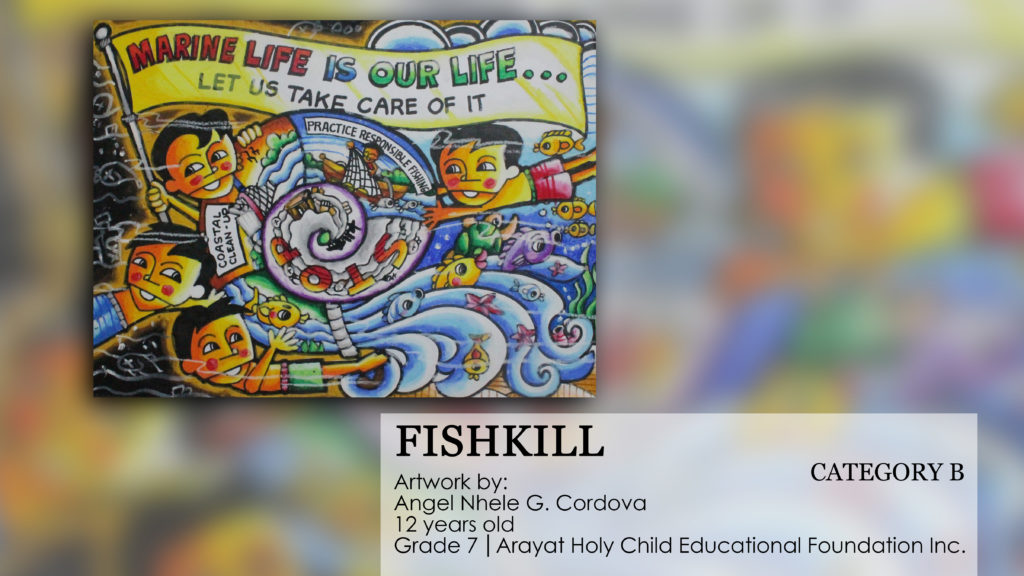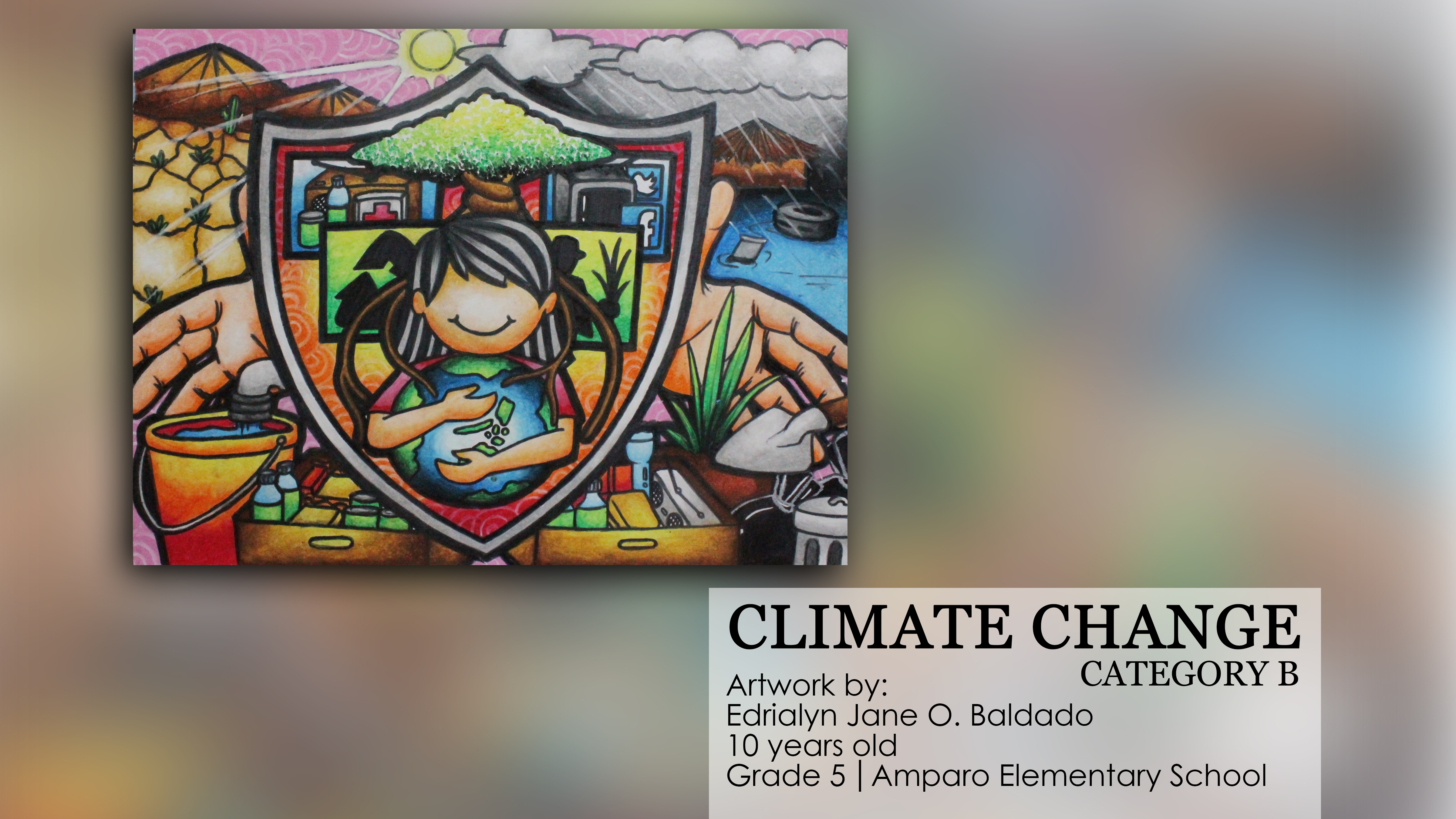 Winners:
– Jhenara Mae Colis, Divisoria Elem. School (Pampanga)
– Mica David, Minalin Elem. School (Pampanga)
– Tricia Mae Mercado, Minalin Elem. School (Pampanga)
– Terrence Jay Quito, Minalin Elem. School (Pampanga)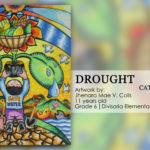 This year's judges are Alex Umali, Voltaire Guray, and Fiona Roos.
With his varied talents, Alex Umali is the true renaissance man — a visual artist, musician/composer/pianist, an art critique, history buff, archivist, curator, translator (Spanish to English; English o Spanish), a permanent member of Latin-American friendship societies but most of all, he practices the preferential option for the marginalized.
Voltaire Guray is a youth activist, peasant organizer, a former political detainee, and former member of Graffiti Art Ensemble and Sining Obrero. He was first exposed to the visual arts through helping cultural organizations produce murals for rallies and teaching arts to the peasants, indigenous peoples and out-of-school youths in Rizal.
Fiona Roos lives in Rotterdam in the Netherlands. She looks like a Filipina but her roots are at the Moluccas, the Moluccan Islands in Indonesia. She is an interaction, graphic and web designer. She currently works at the art gallery Sining Kamalig in Cubao at World Experience Philippines. She has been in Manila for two months now and will stay till the end of February 2017.
In the ABKD Awarding Ceremony held at the CDRC Conference Hall in Quezon City in Oct. 7, 2016, Guray expressed the judges' awe and surprise at the abundance of talent of the participants who obviously spent precious time to be able to create such beautiful artworks. He stressed that the young artists should not tire of discovering the situation behind every calamity. He added that their paintings should reflect what they see, what they feel and what is really happening in their environment.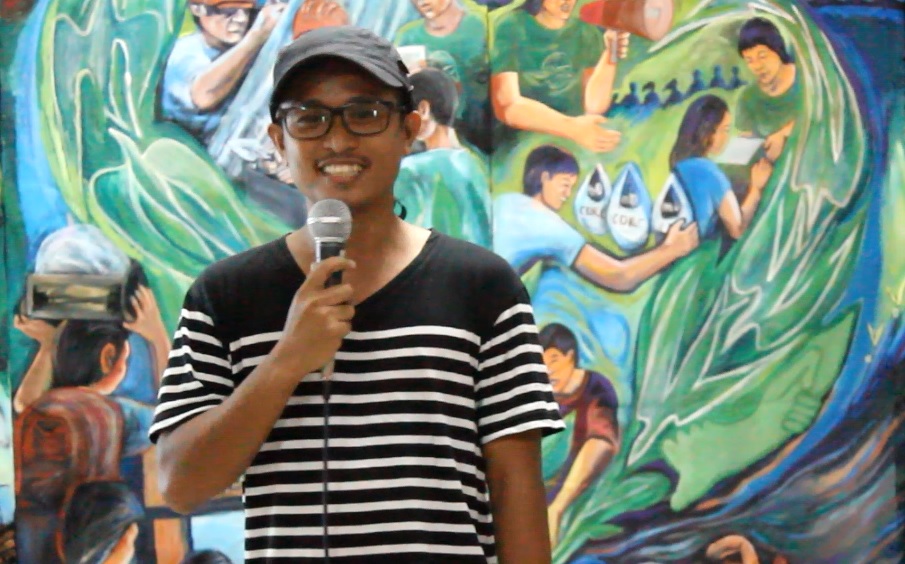 CDRC received close to 400 entries from all over the country this year. Since 1994, CDRC has been celebrating children's creativity and artistic talents and recognizing their active part in disaster-related issues.