Cagayan Valley Disaster Response Center (CVDRC)
•

Cagayan Valley Disaster Response Center (CVDRC)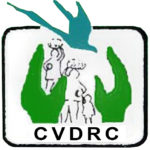 The CAGAYAN VALLEY DISASTER RESPONSE CENTER* (CVDRC) is a non-stock non-profit organization serving the most vulnerable sectors who do not have or lack the capacity to protect themselves and overcome the damaging effects of man-made and natural calamities. CVDRC focuses its service on communities in the rural areas by improving their capacities on how to deal with disasters and addressing the root causes of their vulnerabilities.
CVDRC is a non-government organization and a member of Citizens' Disaster Response Network (CDRN), a federation of 16 regional centers in the Philippines involved in disaster management work.  CVDRC pioneered and continues to promote community-based disaster management throughout the region. Established in 1987, CVDRC focuses its assistance to the most affected, least served and most vulnerable sectors of the populace through preparedness and mitigation, emergency relief, and rehabilitation programs. A network of overseas and local supporters enables CVDRC to carry out its programs and in the process help communities increase their disaster management capacities.
Vision
CVDRC envisions a just, humane and prosperous society where the people are free to chart the course their society takes by harnessing the country's resources;
WHERE the people equitably share the nation's wealth and have access to essential social services, are provided full economic opportunities and in turn, contribute their best for the country's development.
WHERE people are free to exercise their rights, meaningfully participate in decision making and actively take part in a truly democratic society.
WHOSE people are proud of a rich Filipino culture that mirrors the people's history and cultural heritage, promotes nationalism and scientific thinking.
WHERE people are responsible in sustaining healthy environment and abundant natural resources.
WHERE people possess the utmost capacity to build disaster-resilient communities through a community-based disaster management.
Mission
CVDRC assists the vulnerable sectors to comprehensively respond to disaster situations and addresses the root causes of their vulnerabilities. CVDRC offers itself to the most needy, deprived and poorest segments of Philippine society whose socio-economic conditions make them highly vulnerable to hazards and disasters, giving special attention to children, women, elderly and differently-abled. CVDRC seeks to fulfill this mission through:
Strengthening the people's capacities to withstand the effects of disasters;
Enhancing people's participation in disaster management;
Building organizational capacity of the vulnerable sectors through the formation of grassroots disaster preparedness committees (DPCs);
Raising social awareness through education; and
Building partnership between vulnerable and less vulnerable sectors
Goals
Equip the vulnerable sectors with disaster management skills necessary to help them prepare and mitigate the damaging effects of disaster;
Educate the public on major disasters affecting the region;
Provide direct assistance to disaster-affected communities;
Provide support to sectoral and local initiatives in building and strengthening their organizational capacities to be able to address the causes of their vulnerabilities; and
Forge alliance with other organizations and institutions that seek to end widespread poverty, political repression and injustice
Programs & Services
EMERGENCY RESPONSE activities are carried out to arrest further deterioration of life, property and remove affected families from life-threatening situations. Emergency response consists of:
Conducting Damages, Needs, and Capacities Assessments (DNCA)
Relief Delivery Operation (RDO)
Resource Generation
Evacuation, Search and Rescue
Medical and Dental Mission
REHABILITATION   is designed to rebuild people's livelihood and strengthen their coping strategies after disasters. It consists of projects like:
Food Production
Improving Agricultural Productivity
Rehabilitation of Irrigation Systems
Water System Installation
House Repair
Reforestation
Rice Milling
Goat dispersal
Chicken dispersal
Farm Tools dispersal
Seeds dispersal
DISASTER PREPAREDNESS AND MITIGATION measures are implemented to enhance the capacity of vulnerable communities to withstand the damaging effects of disasters. Disaster preparedness and mitigation is done through:
Ladderized Education and Training Program
Community Based Disaster Management
Disaster Management Orientation
Disaster Preparedness Training
Counter Disaster Planning
Disaster Preparedness Committee
Community Health Workers
Basic First Aid
Herbal Preparation and Production
Psychosocial Therapy
Agricultural Training and Workshop
Sustainable Agriculture and Organic Farming
Agro – Forestry
Sloping Agricultural Land Technology (SALT)
LOCAL PARTNERSHIP AND DEVELOPMENT are implemented in establishing and building relationships with local and international donors and partners
Mobilization of Volunteers supporting disaster-affected population and at-risk communities
Generation of financial and material resources for the different aspects of community-based disaster management
Formation of Disaster Volunteer Teams
*Formerly Center for Relief and Rehabilitation Services – Cagayan Valley (CRRS-CV)
CONTACT US
81 Calubaquib St., Pallua Norte, Tuguegarao City
Tel. No. (078) 846 2758
E-mail: cagayanvalleyrehab@yahoo.com.ph

LATEST POSTS