When calamities arise in this disaster-prone province, one of the most affected sectors is the children. The Strengthening School System for Disaster Risk Education and Management project of the Tarabang para sa Bicol, Inc. (TABI), UNICEF and the Department of Education, however, has tried to make them less vulnerable and more useful before, during and after calamities.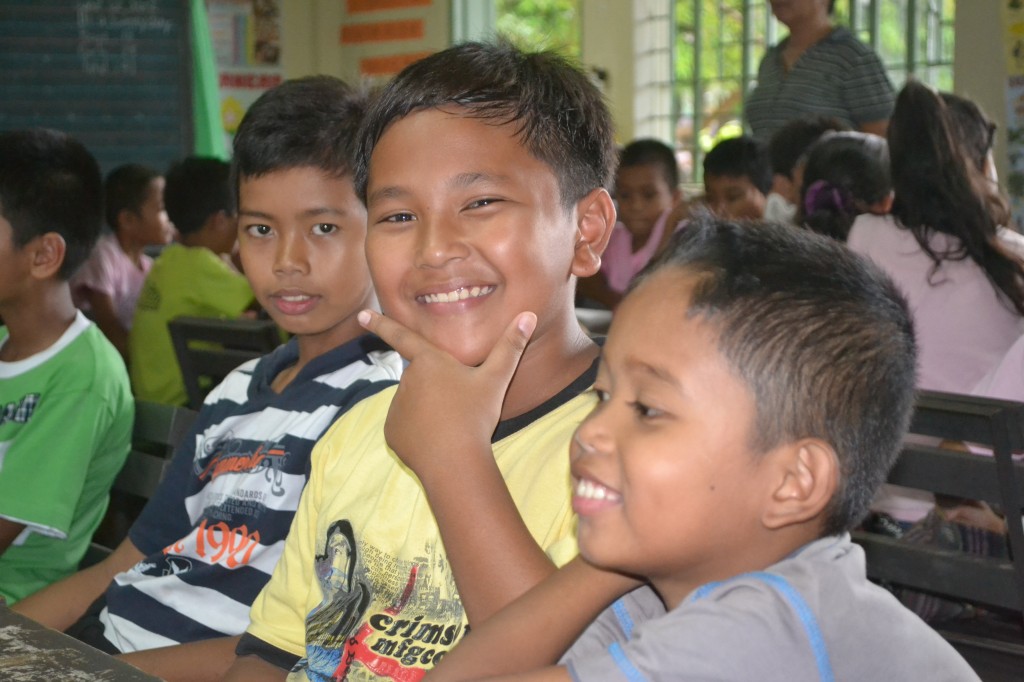 MALILIPOT, Albay – Ten year-old Hugo Kiervic Sario vividly remembers the trauma brought about by typhoon Reming in 2006? As flash floods reached their home in Barangay San Jose of this town which is within the nine kilometer radius of Mayon Volcano, Hugo, then only 4 years old, almost fell of the stairs inside their home. The rushing waters broke their glass window and water poured into their home "like a waterfall," Hugo said.
As the floods came like a thief in the night, Hugo's family, like most families in their community, were left unprepared for the onslaught of one of the deadliest typhoons that ever hit this province. Local government statistics showed that typhoon Reming left 604 persons dead, 419 missing and 1,465 injured.
This experience has led Hugo and other kids his age to get involved in school-led trainings and seminars on disaster risk reduction management. As a pupil of San Jose Elementary School, one of six pilot schools of the project, Hugo attended trainings and seminars on disaster risk reduction. This included fire and earthquake drills and seminars on what to do before, during and after a calamity.
Second year high school student Mariel Tuson of the Marcial O. Ranola Memorial School had similar experiences as a child who lived in barangay Maipon which is within the nine kilometer danger zone of Mayon Volcano. Thirteen year-old Mariel and her family had to relocate to a safer place last year to avoid the everyday risk of living near the active volcano.
"I thought of volunteering for the Student DRR Volunteer Team so I can help kids my age to become aware of the different ways on how to lessen the risk that we face during calamities," she said. "Even at a young age, we should learn how to save ourselves from danger even if our parents are not around," she added.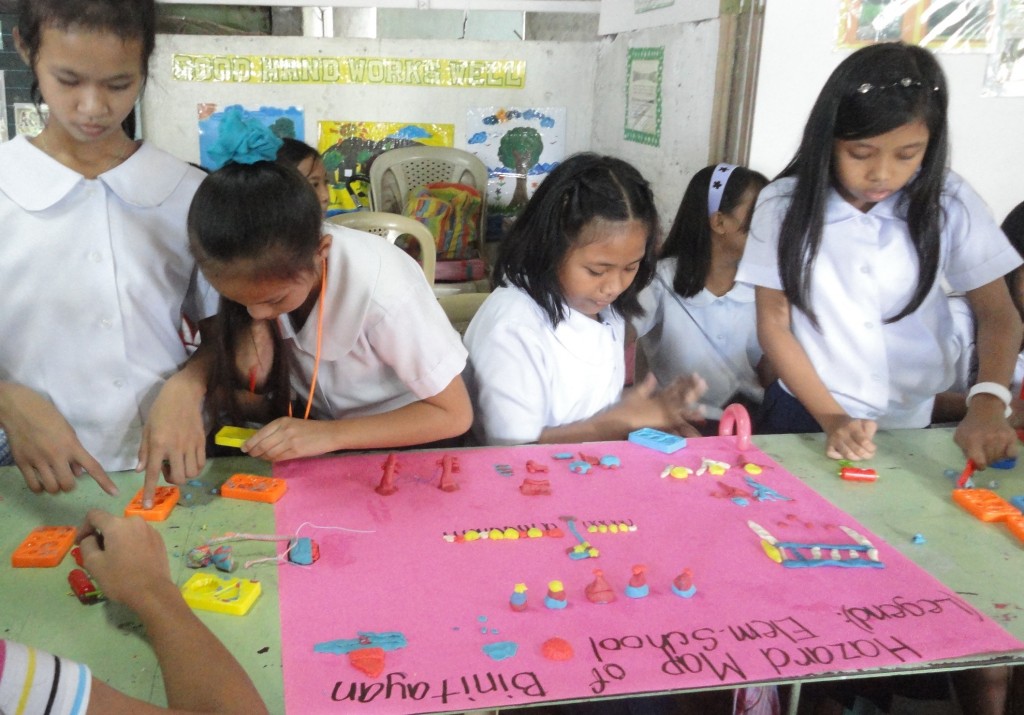 As a student volunteer of the DRR team, Mariel had been involved in the different training programs of include emergency preparedness, rehabilitation, first aid training and situational analysis.
These young volunteers were taught the basics like staying in one area when it is already regarded as a "safe" place, boiling water for drinking, preparing clothes, flashlight and canned goods in case floods would keep them from moving around the community.
As part of their task, they also help in the roll-out stage of this program by sharing their experiences with children from other schools and communities. Part of the training includes flood prevention like tree planting and proper waste management. As a young girl, Mariel said she was always nervous when lahar floods start flowing in the streets. "I still did not know what to do then," she said. But this has all changed since she got educated on disaster risk management. ##