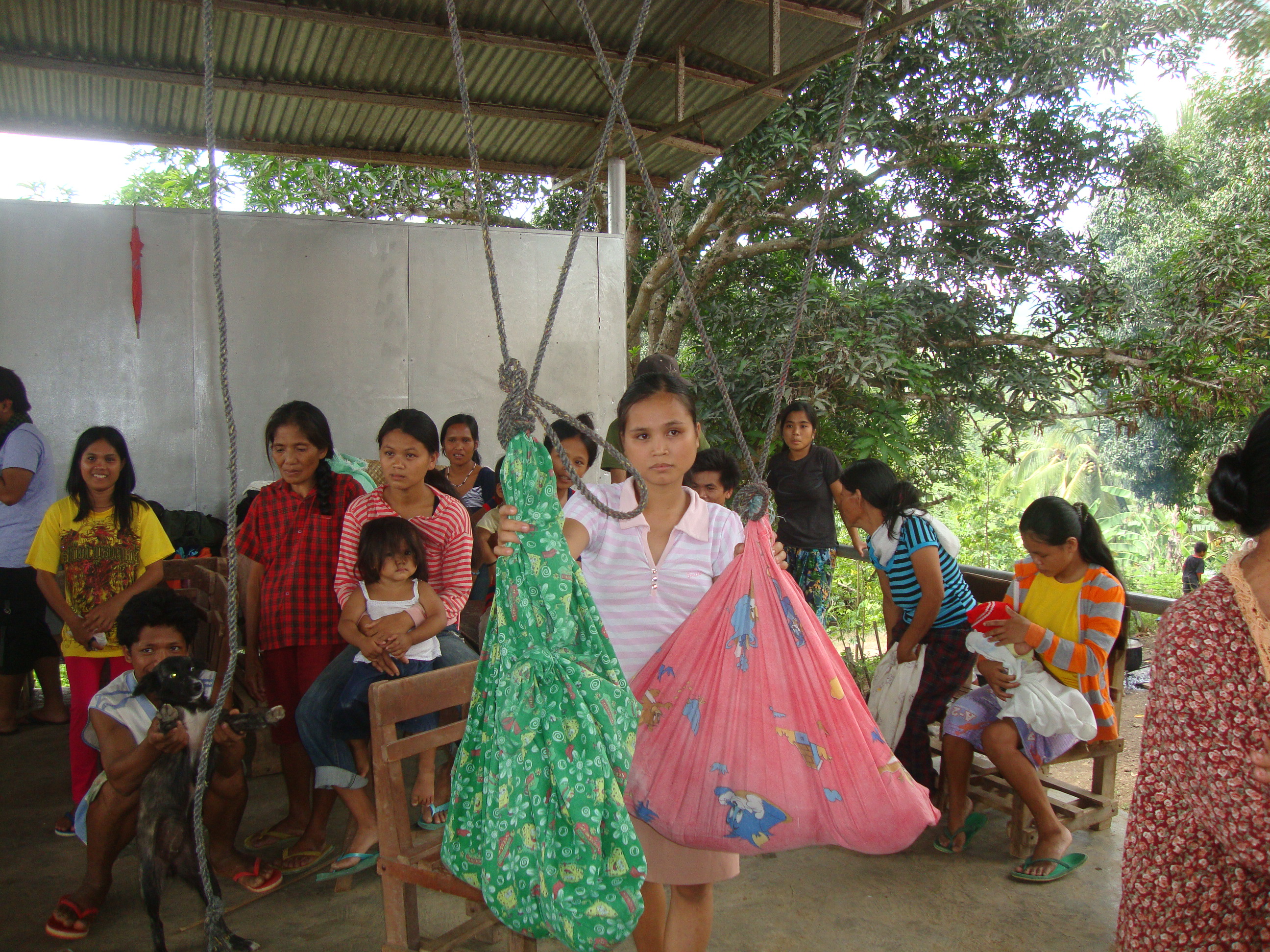 Residents of Malungon, Sarangani Province evacuated on June 1, 2012 at around 12:00 noon after an encounter between the New People's Army (NPA) and the composite team of the 57th, 58th and 73rd Infantry Battalion of the Philippine Army.
The conflict first occurred in the mountainous areas of Brgy. Banate, but quickly spread to the neighboring barangays — Laurel, Kinabalan, Kawayan and San Miguel — when the military operation intensified. Aerial bombings, associated with indiscriminate firings, started on June 3.
Initially, there are 550 families or 2,750 individuals affected, composed mostly of children below 15 years old.  The children are affected by the food blocked and NO MAN'S LAND policy imposed by the Armed Forces of the Philippines (AFP).
Another encounter between the Philippine Army and the rebels was reported on June 6, at around 1 pm. Many schools in the remote areas have suspended classes until the situation stabilizes.
On June 7, 2012, CDRC's Regional Center, DIRECT, along with partner NGOs and POs in Sarangani, General Santos City and Davao del Sur, will hold a quick response to extend immediate food support in one of the affected barangays.
UPDATE: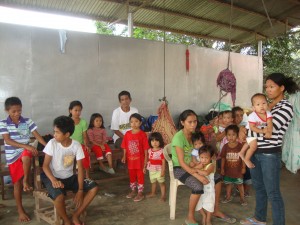 Some of the evacuees have returned to their respective villages, but still most of them cannot go to their farms for fear that they might be trapped due to continues air surveillance of the AFP's helicopters in the mountainous areas.   The aerial bombing from June 2-7, was still very fresh for them. Military presence prohibit the people from doing their normal activities as farmers.
The classes have already started, but most of the children still refuse to go to school. The schools from different barangays served as evacuation centers, but on June 9-10, the evacuees were forced to vacate the schools and go back to their respective places. But more than half of the evacuees have opted to stay with their relatives within the vicinity.
# OF FAMILIES

AFFECTED

MEN
WOMEN
CHILDREN
1. BRGY.KINABALAN
185
178
192
546
2. BRGY.BANATE
155
162
162
443
3. BRGY. LAUREL
78
81
94
234
4. BRGY.KAWAYAN
89
93
81
261
5. BRGY.SAN MIGUEL
75
89
84
223
6.BRGY.TALUS
76
84
85
225
TOTAL

658

687

698

1,932
Appeal for Support
The displaced families are in need of the following items: rice, dried fish, sardines, mung beans, medicine, and soap.
For donations, contact:
Citizens' Disaster Response Center (CDRC)
72-A Times St., West Triangle Homes
Quezon City, Philippines
T/F: +632 9299822
Bank Account Details:
Peso Account
Account Name: Citizens' Disaster Response Center
Bank: Metrobank, Examiner Branch, Quezon City, Philippines
Account No. 636-3-63600741-3
Dollar Account:
Account Name: Citizens' Disaster Response Center
Bank: Metrobank, Examiner Branch, Quezon City, Philippines
Account No. 636-2-63600158-3
Swift Code: MBTCPHMM
OR
Disaster Response Center (DIRECT)
Purok 7, Ladol, Alabel, Sarangani Province
T: +63912 912 5376