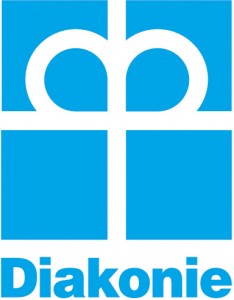 One of the biggest welfare institutions in Germany, Diakonie Katastrophenhilfe, donated 100,066 Euro (roughly P6 million) to Citizens' Disaster Response Center (CDRC) for the families affected by Typhoon Juan (Megi) in Northern and Central Luzon.
Typhoon Juan, the strongest typhoon to hit the Philippines this year, left more than 400,000 families affected and billions of pesos in damaged crops and infrastructures. Some 30 people were also reported killed, while 42 others were injured.
CDRC and its Regional Centers are currently delivering emergency packs to the hardest-hit areas in Ilocos Sur, La Union, Pangasinan, Cagayan, Isabela, Aurora, Tarlac, Apayao, Kalinga, Mt. Province, Abra, Benguet and Ifugao. These provinces suffered heavily from floods, landslides, destroyed houses and crop losses.
The relief packs, which will contain 10 kilos of rice, 1 kilo monggo beans, 1 kilo dried fish, 6 cans sardines, 1 kilo sugar, 500 ml cooking oil, 1 bar laundry soap, 1 water container and 1 bottled water (for lactating mothers), will benefit a total of 4,820 families.
"Northern and Central Luzon barely recovered from Typhoons Ondoy (Ketsana) and Pepeng (Parma) last year, and here comes another Supertyphoon", Carlos Padolina, CDRC's Deputy Executive Director lamented.
"As in the past emergency situations, CDRC and its local partners intend to assist the affected families, particularly the most vulnerable people. The response is aimed at helping them cope with the situation and prevent the further deterioration of their lives," Padolina said.
He also added that relief operations will be maximized for awareness building on disaster risk reduction. "It is timely to conduct short education activities just before distribution of goods to explain basic information about disaster preparedness that everyone should know," said Padolina.
CDRC is a non-government organization that pioneered and continues to promote community-based disaster management in the Philippines. CDRC operates nationwide through a network of regional centers affiliated with the Citizens' Disaster Response Network and through people's organizations. #