06

Aug 10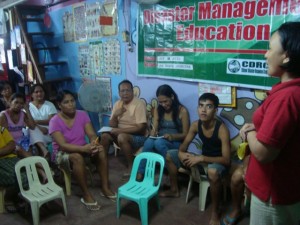 The Citizens' Disaster Response Center, a non-government organization, urged President Noynoy Aquino to spend the newly-replenished calamity fund not only on relief, but on disaster preparedness projects as well.
President Aquino earlier approved the infusion of an additional P1.75 billion to the nearly depleted calamity fund for 2010 after the Department of Budget and Management reported that former president Gloria Macapagal-Arroyo had already spent over 70 percent of the calamity budget during the last six months of her administration.
CDRC's Spokesperson Carlos Padolina said that even if the P1.75 billion will not completely replenish the original amount of P2 billion for this year's calamity fund, it will definitely help augment the remaining P592 million fund left by the Arroyo administration.
Padolina said Aquino should also prioritize areas frequently affected by typhoons and other disasters. The DBM reported that most of the funds went to the second district of Pampanga where Arroyo is the congresswoman.
"The challenge now for the Aquino administraton is to prioritize disaster preparedness activities in disaster-prone areas. For example those areas frequently hit by typhoons or those regularly affected by floods," Padolina said.
CDRC is an NGO that pioneered and continues to promote community-based disaster management in the Philippines since 1984. #