Ilocos Center for Research, Empowerment and Development (ICRED)
•

Ilocos Center for Research, Empowerment and Development (ICRED)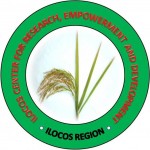 Established in 2009, the Ilocos Center for Research, Empowerment and Development (ICRED) is a non-governmental organization that works directly with communities regarding disaster risk reduction management and food security.
Our four main desks are (1) training and organizing, (2) research and advocacy, (3) relief and rehabilitation, and (4) projects.
The ICRED is a Regional Center of the Citizens' Disaster Response Center (CDRC) and is a member of the Citizens' Disaster Response Network (CDRN) and the Philippine Network of Food Security Programmes (PNFSP).
ICRED's work has produced Disaster Preparedness Committees (DPCs) in Peoples' Organizations and communities all throughout the Ilocos Region as a result of community-based disaster management (CBDM). These DPCs have created their own Counter Disaster Plans that have been proven effective especially during times of disaster.
CONTACT US
182 Bonifacio, Brgy. 22, Laoag City, Ilocos Norte, Philippines
Tel. No. (077) 7722932
E-mail: icred_ilocos@yahoo.com

LATEST POSTS