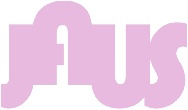 JAUS, in association with the ongoing Filophile exhibition, will present a talk regarding the typhoon relief efforts taking place in Manila and surrounding areas on Sunday December 13, 2009 at 3pm (LA time) or Dec. 14 8:30am (Manila time).
The presentation is intended to raise awareness regarding the devastation caused by the storms and the effects thereafter, and what different people and organizations are doing in the Philippines to help survivors and those displaced by the calamity.  Furthermore, information will be shared about how to contribute donations to reliable organizations dedicated to the relief efforts.  A portion of any sales of artwork from Filophile will be donated to Typhoon Ondoy relief efforts in the Philippines through CDRC and Rock Ed Philippines.
Representatives from Citizens' Disaster Response Center and Ayala Foundation will be speaking live via video conference.
Filophile is an exhibition curated by Ichiro Irie, and featuring the work of 6 Filipino artists from Southern California: Aaron Dadacay, Charmaine Felix-Meyer, W. Don Flores, Christine Morla, Gina Osterloh, and Chris Sicat.
WHEN: Sunday December 13, 2009 at 3pm
WHERE:              JAUS
1943 S. Westgate Ave.
Los Angeles, CA 90403
(enter on La Grange)
tel: 424.248.0781
email: info@jausart.com web: www.jausart.com
ITINERARY:
3:00 pm    JAUS opens its doors
3:30 pm    INTRODUCTIONS by Artists Gina Osterloh and W. Don Flores, and JAUS Director Ichiro Irie
4:00 pm    Live video presentation with Mario Deriquito from the AyalaFoundation
4:30 pm   Live video presentation with Dakila Aquino from CDRC (Citizens' Disaster Response  Center)
5:00 pm              Q&A / Sharing of information and images from friends &volunteers
5:20 pm               CONCLUSION
speakers:
Mario Deriquito
Director, Center for Social Development
Ayala Foundation, Philippines
Dakila T. Aquino
Advocacy Officer, Research and Public Information Department
Citizens' Disaster Response Center, Philippines
Presentation organized by Gina Osterloh and W. Don Flores
—
1 213 258 8850 mobile
www.ginaosterloh.com