If someone were to total the damages incurred from back-to-back storms Ondoy (Ketsana) and Pepeng (Parma), it would be an impossible task.  This is because a lot of the damages are not easily measured, and therefore often goes unnoticed. One forgotten part that is not often addressed during and after disasters; are the effects traumatic experiences have on children.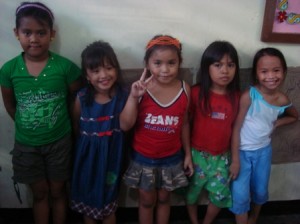 Citizens' Disaster Response Center (CDRC), in partnership with UNICEF-Philippines recognized this necessity. The two organizations launched a project that both addresses the need to prepare communities for further disasters, and that also helps them cope with the hardships from their previous experience.
The project titled, "Rebuilding Lives after Ondoy and Pepeng: A Contribution to Children's Road to Recovery", will be implemented for 3 months in 10 communities in the National Capital Region (Quezon City, Muntinlupa, Manila, Marikina). The target audience is children aged 6-12 and their parents. Specifically, the project aims accomplish three main goals:
…to mobilize target co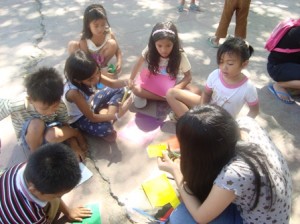 mmunities through capacity enhancement of its volunteers, community workers and community members on child protection and disaster preparedness…
…to raise capacities of children in disaster situations through the provision of trainings on child protection in emergencies, disaster management and through conducting disaster drills …
…to provide psychosocial services for children affected by Ondoy and Pepeng through art therapy and play sessions…
CDRC staff will be facilitating the project in the 10 communities, with the help from Salinlahi Alliance for Children's Concerns and Friends of CDRC. If you are interested in volunteering, please reach us through our, Contact Us page. We are always happy to see our Friends of CDRC circle grow.
More photos here.