Thousands of farmers in 14 provinces in Luzon and the Visayas are now suffering from drought caused by El Nino which is likely to last until July this year.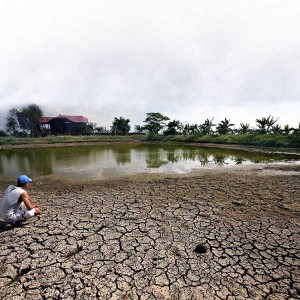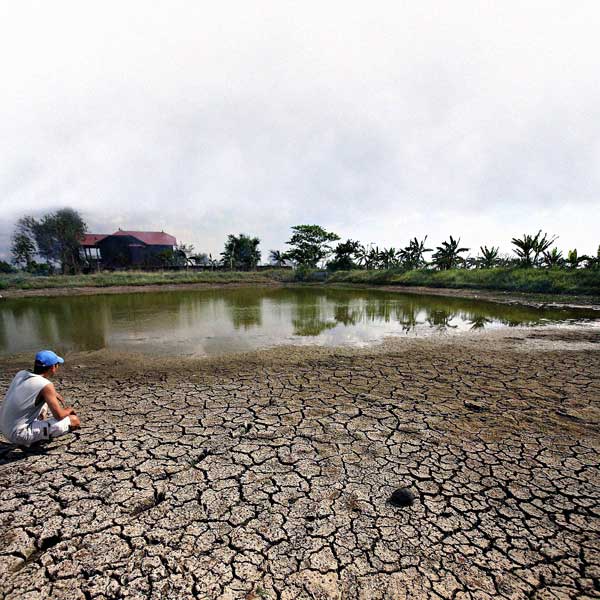 photo from philstar.com
In a report by the Department of Agriculture, 158,166 ha of farmland are affected by the dry spell. Of these, 35,360 ha are palay fields and 122,748 are corn fields. A total of 200 metric tons of palay, corn and other crops worth P2.84 billion are already damaged.
The 14 drought-stricken provinces are Cagayan, Isabela, Nueva Viscaya and Quirino in Northern Luzon, Bulacan and Nueva Ecija in Central Luzon, Occidental Mindoro, Oriental Mindoro, Marinduque, Romblon in Region 4-B; Masbate in Bicol; and Antique, Guimaras and Negros Occidental in Western Visayas, according to PAGASA.
Of the 14 provinces, Isabela suffers most. It was recently placed under state of calamity due to losses which amounted to P1.85 billion from 30,866 MT of damaged crops, based on a report by DA. Cagayan, likewise, was placed under state of calamity.
In Kalinga, Mountain Province, Abra and Ifugao, at least 8,000 hectares of rice and corn lands are drying up, and as water levels in Magat dam dips, farmers expect not just loss in agricultural produce but also blackouts. Tribal leaders are now thinking of reviving rain dance.
In Western Visayas alone, DA said at least 30,000 farmers suffer from drought and losses in rice production worth P635 million are expected to go higher. Residents have now resorted to planting root crops and vegetables that are are more drought resistant, selling surplus so they could buy rice.
In Bicol, Dr. Manuel Carlos, top veterinarian, advised the government and private sectors to discuss saving crop production. This could also lead to scarcity of supply of pork and chicken as livestock industry is heavily dependent on crops.
Appeal for Assistance
CDRC and its Regional Centers are conducting Damages, Needs and Capacities Assessment (DNCA) in the affected areas.
Of the total number of affected farmers and their families, CDRC focuses on the most vulnerable whose needs often go unmet. They are carefully being identified based on the gravity of destruction, their economic capacity to cope, their accessibility to relief services and their willingness to help themselves.
Needs include:
-food provisions
-water supply
-drought-resistant seeds
Donations may be sent through the Citizens' Disaster Response Center at 72-A Times St., West Triangle Homes, Quezon City. Concerned individuals and donors can easily reach us at (632) 929-9822 / (632) 929-9820. Donations may also be sent through the following bank accounts:
Dollar Account
Account Name:  Citizens' Disaster Response Center
Account Number:  2-63600158-3
Bank:  Metrobank, Examiner Branch
Bank Address: Corner Examiner and Quezon Avenue, West Triangle, Quezon City, Philippines
Swift Code: MBTCPHMM
Peso Account
Account Name:  Citizens' Disaster Response Center
Account Number:  3-63600741-3
Bank:  Metrobank, Examiner Branch
Bank Address: Corner Examiner and Quezon Avenue, West Triangle, Quezon City, Philippines
References:
PAGASA
www.inquirer.net
www.philstar.com
Department of Agriculture. http://www.da.gov.ph/newindex2.php?pass=News_events/2010/feb/feb15_2010c.html