06

Jan 11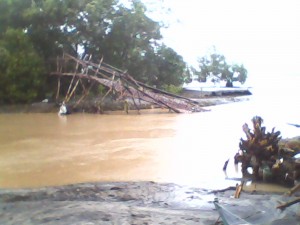 Around 5,000 families in Lanao del Norte were forced to evacuate their homes due to flash floods caused by moderate to heavy rains which started December 29, according to a report by Rural Missionaries of the Philippines Northern Mindanao Sub-region and Panday Bulig Inc.
Below is the partial data (as of January 5, 2011) of affected families and the damages caused by the recent flash floods in the municipalities of Tubod, Baroy and Lala, Lanao del Norte.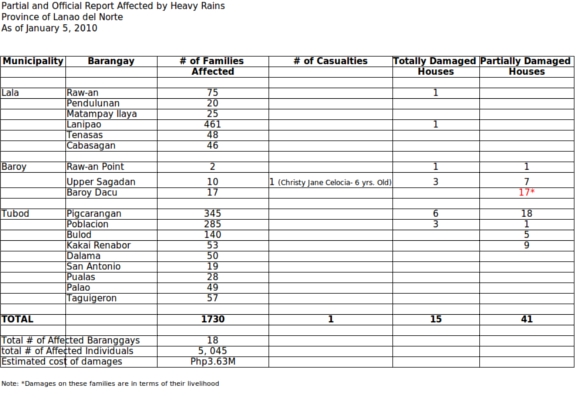 Appeal for support:
Donations for the affected families may be sent through the Citizens' Disaster Response Center at 72-A Times St., West Triangle Homes, Quezon City. Concerned individuals and donors can easily reach us at (632) 929-9822 / (632) 929-9820.