Iloilo — Local folks from across Visayas and Mindanao, including stakeholders from Metro Manila and Singapore converged here on Saturday to pledge support to a nation-wide project on disaster risk reduction.
Local community leaders who attended the event cried out in unison: "We don't want "Ondoy" to happen to us!", referring to the typhoon in September 2009 that devastated Metro Manila and its neighbouring provinces.
The various stakeholders, from community leaders to foreign funding agencies, came together in Baranggay Buntala, Leganes, Iloilo to unite on a nationwide disaster preparedness project aimed at reducing the risks of disasters in communities.
The project, managed by Singaporean humanitarian NGO Mercy Relief with the support of Singapore's leading media company MediaCorp, and implemented by the Citizens' Disaster Response Center together with its network of regional centers, was launched in 24 landslide and flood-prone communities in seven municipalities and three cities in the provinces of Negros Oriental, Negros Occidental, Iloilo, Sarangani and Misamis Oriental.
"The project hopes to build the capacity of selected communities through awareness-raising and the formation of Disaster Preparedness Committees (DPCs), and to develop and build community resources for long-term mitigation and risk reduction", Lourdes Louella Escandor, CDRC's Executive Director said.
Escandor said that through trainings, formation of disaster preparedness committees, tree planting, and backyard gardening, CDRC and its regional centers hope to contribute to the overall risk reduction efforts.
"These are just the four pilot provinces. If successful, we intend to replicate this project in other areas as well," Escandor said.
Mercy Relief's Chief Executive Hassan Ahmad remarked that the impact of disasters can be lessened significantly through collaboration between local and international stakeholders on purposeful projects like this.
He added "Community initiatives would not be possible without the support of the community itself – both local and foreign. The assistance rendered by MediaCorp is another indication of the humanitarian inclinations amongst fellow men, and also of the strengthening of bilateral relations between Singapore and the Philippines."
Mediacorp held a charity benefit TV show "Project Hope" in October last year, where more than 100 celebrities from the ASEAN region came together to raise money for the victims of Typhoon Ondoy (Ketsana) and the Padang earthquake in Indonesia, including the beneficiaries of Mercy Relief's humanitarian efforts.
About Mercy Relief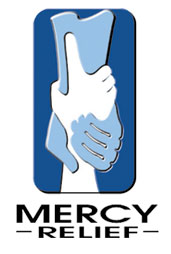 Mercy Relief is an independent non-governmental humanitarian charity, established in response to the human tragedies in Asia.  Its aid programmes include providing timely and effective assistance to disaster-stricken locations; and longer-term development projects to uplift the lives of impoverished and disadvantaged communities, focusing on water & sanitation, shelter, healthcare, basic education and sustainable livelihoods.
To date, Mercy Relief has touched the lives and hearts in 20 countries in Asia, namely Afghanistan, Bangladesh, Cambodia, China, India, Indonesia, Iran, Iraq, Lebanon, Malaysia, the Maldives, Myanmar, Pakistan, Palestine, the Philippines, Sri Lanka, Thailand, Taiwan, Vietnam and Yemen.
About MediaCorp


MediaCorp is Singapore's leading media company with the most complete range of platforms, spanning television, radio, newspapers, magazines, movies, digital and out-of-home media.
It pioneered the development of Singapore's broadcasting industry, with the broadcast of Radio in 1936 and Television in 1963. Today, MediaCorp has over 50 products and brands in four languages (English, Mandarin, Malay and Tamil), reaching out to all adults in Singapore every week.
MediaCorp is an active regional player through co-productions in TV dramas and movies, magazines publishing, as well as Channel NewsAsia International, the only Asian-owned English news channel.