08

Jun 10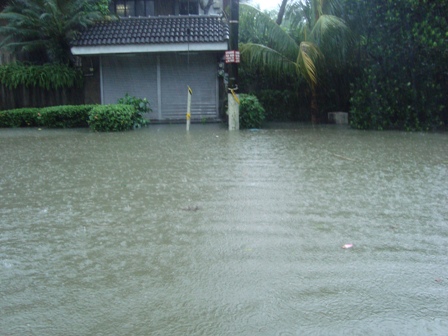 The development of heat lows, or series of low pressure systems, in the southern part of mainland Asia has generated and sustained the southwesterly winds which brought rain showers in the western part of the country. This signals the start of the rainy season especially in the western parts of Luzon and Visayas, PAGASA said.
The rainy season is expected to last until September, but periods without rain can still be expected.
La Nina, which may begin on the 3rd quarter of 2010, can result to above normal rainfall. Those living near mountain slopes and low-lying areas should take precautionary measures against flashfloods and heavy rains, PAGASA added.
Information retrieved from:
PAGASA, http://www.pagasa.dost.gov.ph/pressrelease.shtml, June 6, 2010.