Partnership
MAJOR DONORS

Diakonie Katastrophenhilfe is part of the Diakonisches Werk of the EKD, the Social Service Agency of the German Protestant Church – one of the biggest welfare institutions in Germany. DKH is the long-time core donor of CDRC, and is currently funding CDRC's Core Program. It has also supported most of CDRC's Major Emergency Responses during major disasters, most recently Typhoons Ketsana (Ondoy) and Parma (Pepeng), Typhoon Juan (Megi), etc. It is funding CDRC's current major project: "Disaster Preparedness and Mitigation for Typhoon-Prone Regions in the Philippines – Phase 3".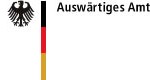 German Humanitarian Aid or Germany's Federal Government has supported CDRC's "Disaster Preparedness and Mitigation for Typhoon-Prone Regions in the Philippines – Phases 1 and 2" project with DKH. It  also supported CDRC's Major Emergency Response to Typhoons Ketsana and Parma.

Caritas Switzerland is a member of Caritas Internationalis, a confederation of 162 Catholic relief, development and social service organizations working to build a better world, especially for the poor and oppressed, in over 200 countries and territories. Caritas Switzerland is one of the long-time partners of CDRC, and has funded its project in Bicol: "Enhancing Flood Preparedness and Helping the Survivors of Supertyphoon Reming Help Themselves". It is also currently funding CDRC's Rehabilitation projects for Typhoons Ketsana and Parma.
The different projects of Caritas Switzerland with CDRC are supported with the backstopping of Swiss Solidarity, Austrian Development Agency (ADA), Caritas Austria, Caritas Germany, Caritas Luxembourg, Caritas Liechtenstein and Amt für Auswärtige Angelegenheiten Liechtenstein.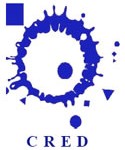 Centre for Research on the Epidemiology of Disasters or CRED is a World Health Organisation Collaborating Centre located in the School of Public Health of the Université Catholique de Louvain (UCL) in Brussels, Belgium. It coordinated the European Commission-funded research project: Integrated Health Social and Economic Impacts of Extreme Events: Evidence, Methods and Tools or MICRODIS, wherein CDRC was one of the consortium partners.

United Nations Children's Fund -Philippines is one of the long-time partners of CDRC, and has funded two recent projects in 2008: "Upholding the Rights of Women and Children Affected by Armed Conflict", and 2010: "Rebuilding Lives After Ondoy and Pepeng: A Contribution to Children's Road to Recovery".

The Embassy of Denmark is part of the Ministry of Foreign Affairs of Denmark. The Danish Foreign Service is a globally operating organisation working for Denmark's interests and values.  It comprises the Ministry in Copenhagen and a global network of Embassies, Consulates-General and Trade Commissions. The Danish Embassy supported CDRC's relief efforts for the survivors of Tropical Storm Sendong.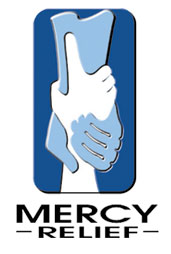 Mercy Reliefis an independent non-governmental humanitarian charity, established in response to the human tragedies in Asia. It aims to promote a civic life of compassion, care and volunteerism amongst Man. MR, a Singapore-based NGO, has supported CDRC's disaster preparedness project in Iloilo, Negros, Sarangani and Misamis Oriental.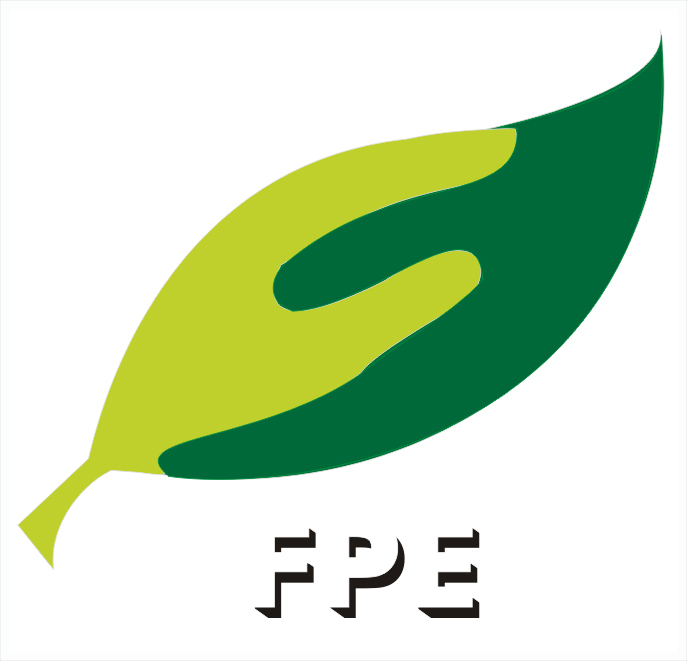 The Foundation for the Philippine Environment is a grant-making institution for the environment in the Philippines. FPE is funding CDRC's advocacy and information materials on the promotion of biodiversity to reduce the impact of disasters.

Norwegian Mission Alliance Philippines is a Christian mission organization aiming to improve the lives of poor Filipino children and youth. NMAP supported CDRC's Major Emergency Response on Typhoon Ketsana.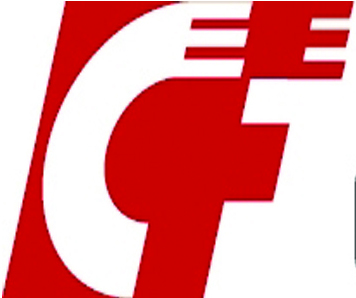 Civic Force is a Japanese non-government organization which supported CDRC's Major Emergency Response on Typhoons Ketsana and Parma.  Civic Force  also donated 100 tents and 3,000 sandals to the typhoon-affected families.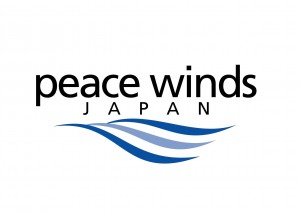 Peace Winds Japan (PWJ) is an NGO (Non-Governmental Organization), dedicated to the support of people in distress, threatened by conflict, poverty, or other turmoil. With its headquarters in Japan, PWJ has been active in various parts of the world. PWJ supported CDRC's emergency response for the Southwest Monsoon floods in 2012.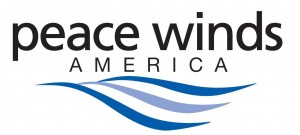 Peace Winds America programs strengthen disaster preparedness and response in Asia Pacific through a unique approach to disaster mitigation that focuses on preparedness. PWA programs bring together government, military, NGO, and private sector experts to increase planning and connectivity, strengthening coordinated and collaborative disaster response. PWA's disaster response focuses on partnering with local NGOs, directing resources and relief to the most appropriate.

Philippine Charities Foundation is a non-profit charitable organization established in 1991 in South Florida with a mission to provide assistance to the poor in the Philippines. PCF has been supporting CDRC's various programs and services. Recently, PCF supported CDRC's shelter assistance to the families affected by Typhoon Ondoy in Marikina City.

Agire is a network of twelve of the largest humanitarian organizations in Italy responding to emergencies. It supported CDRC's major emergency response in the aftermath of Typhoon Ondoy.

Canada Fund for Local Initiatives or Canada Fund is a Canadian Embassy program undertaken on behalf of the Canadian International Development Agency (CIDA). It provided assistance to CDRC's project in Marinduque: "Relief and rehabilitation after Typhoon Reming", which ended in 2008. The project provided livelihood assistance through the provision of vegetable seeds, coconut seedlings, farm tools and fishing boats to 1,002 families displaced by Typhoon Reming. It also assisted CDRC's Major Emergency Response to the families affected by Typhoon Juan (Megi) in 2010.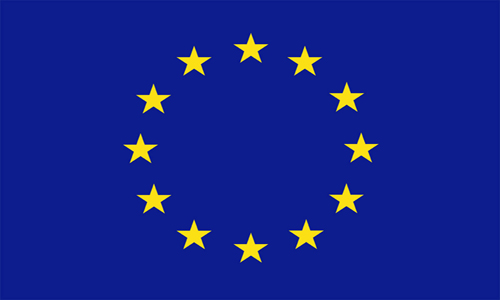 European Union or the Delegation of the European Commission to the Philippines funded CDRC's project: "Taking Roots Again: A Vulnerability Reduction Program for the Displaced Peoples of Mindanao" which commenced in 2006. The project covered 62 barangays in Mindanao, and has helped rebuild the lives of thousands of internally displaced persons.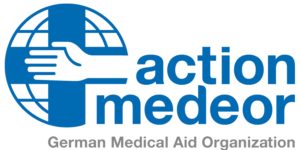 action medeor is a charitable, non-governmental medical aid organisation in Europe. action medeor was established in 1964 to provide basic drugs and medical equipment to people in developing countries.
American Jewish World Service (AJWS) is a non-profit Jewish human rights and development organization working to realize human rights and end poverty in the developing world.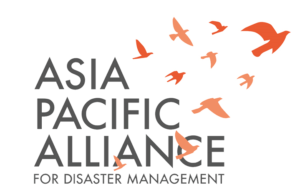 Asia Pacific Alliance for Disaster Management is a trans-national disaster aid alliance that works to facilitate cooperation and understanding between governments, private companies and NGOs in the Asia Pacific region.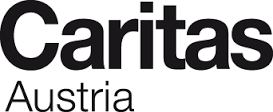 Caritas Austria  is a member of Caritas Internationalis and Caritas Europa, a network of Caritas organisations on the European continent. Overseas, it collaborates with members on emergency relief and developmental programmes.

CaritasLuxembourg  is composed of a series of associations; amongst these are the Caritas Luxembourg Foundation, the Caritas Reception and Solidarity association, the Caritas Youth and Families association, and the Caritas Children and Families association.

Hope Bridge -Korea Disaster Relief Association was established in 1961 through cooperation among broadcasting agencies, newspaper companies and social organizations to help communities affected by disasters. Hope Bridge, founded by volunteers to respond to the needs of victims of natural disasters, is the only legally incorporated organization authorized by the Korean government to provide relief goods and funds to victims of natural disasters in Korea. With half a century of experience in emergency relief and related activities, the organization has separated its disaster response efforts into domestic and overseas divisions, and is providing relief appropriate to type of disaster, location and people affected.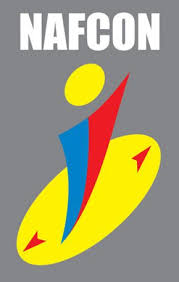 National Alliance of Filipino Concerns (NAFCON)  is a national multi-issue alliance of Filipino organizations and individuals in the United States serving to protect the rights and welfare of Filipinos by fighting for social, economic, and racial justice and equality.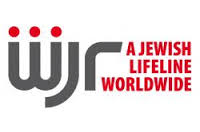 World Jewish Relief  is a UK based international Jewish charity.  WJR is committed to meeting the needs of individuals and communities living in poverty, assisting them in the transformation of their lives and livelihoods.
OTHER DONORS/PARTNERS:
Active Learning Network for Accountability and Performance in Humanitarian Action
Asian College
Asian Disaster Preparedness Center
Asia Pacific Alliance for Disaster Management
Bedan Advocacy Consciousness Enhancement Society
Campaign for Future of Filipino Children
Center for Disaster Preparedness
Center for Social Action and Concern – DLSU
CISP-Desk for Asia and Middle East
College of Arts and Letters, UP Diliman
College of Social Work and Community Development
Computer Science Society
Corporate Network for Disaster Response
Council for the Welfare of Children
Department of Social Welfare and Development
Disaster Risk Reduction Network
DLS-CSB Center for Social Action
D'Originals
Dutch-Philippine Solidarity Movement, NFS
Eagle Clarc Shipping Phils, Inc
Ferurbat, Univeristy Paris Sorbonne
Finnish Institute of Occupational Health
Fortress Food Mfg. Corp
Geographic Society of the University of the Philippines
Health Research Center for Crisis and Disaster, University of Indonesia
ICAN Foundation
In & Out Corp.
Institute for Occupational Health and Safety Development
Integrative Medicine for Alternative Healthcare Systems
International Strategy for Disaster Reduction
I-Volunteer
Japan International Cooperation Agency
Joint Assistance from Filipino-Dutch Associations (JAFFDA)
Jose Abad Santos Memorial School
Kabayan Sweden
KNUTSEN Phils., Inc.
Kalayaan Fiesta Foundation in the Netherlands (KFFN)
Little Bethlehem Learning Center
Maqnamara Creations
Marinduque Council for Environmental Concerns
Migatsu Enterprise
Missionary Benedictine Sisters
National Anti-Poverty Commission
National Disaster Risk Reduction and Management Council
New World, Belgium
ODASU
PASU & NAFCON
PHAI-LAB
Phil. Emergency Response Task Force
Philippine Study Group of Minnesota Foundation
Philippine Airlines Foundation
Philippine Atmospheric, Geophysical and Astronomical Services Administration
Philippine Institute of Volcanology and Seismology
Polytechnic University of the Philippines
Premier Inn
Protestant Church of Wallisellen, Switzerland
Province of East Flanders
Public School 29 Parent Teacher Association, New York
PUP CRO
Qantas Workers
Quezon City Civil Relations Office
Research Institute of Mindanao Culture, Xavier University
Shirt Dimension Apparel Inc
Sterten Place Corp
St. Paul University Quezon City
Taiwan Alliance in International Development
The Women's Board of SLMC
Towers Watson
Ugnay Kabayan Central Coast & Migrante North
University Hospital Heidelberg
Voluntary Health Association of India
West Triangle Homeowners Association