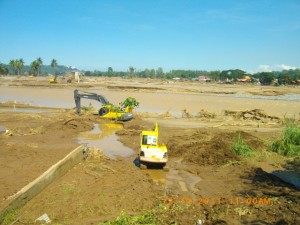 The number of people killed due to Tropical Storm Sendong (International Code: Washi) has increased to 632 as of the latest report (Dec 19, 12nn) from the National Disaster Risk Reduction and Management Council. At least 82 more people remain missing.
Floods and landslides battered Southern Philippines Friday night (December 16, 2011), killing mostly women and children who drowned when rivers swelled.
A total of 142,961 people were affected, and 6,917 houses were damaged.
Cagayan de Oro City and Iligan City were the most affected. Other Southern provinces affected were Zamboanga del Norte and Compostela Valley.
In Cagayan de Oro City, more than 300 people were confirmed dead; while in Iligan City 227 bodies were recovered.
There were 23 barangays flooded in Cagayan de Oro, the center of the storm, after 180 millimeters of rain fell on the city.
The Visayas region was also not spared, with 39 reported killed in Negros Oriental.
Some 44,976 people are in 47 evacuation centers in need of food, drinking water, clothing, blankets, medicines, etc.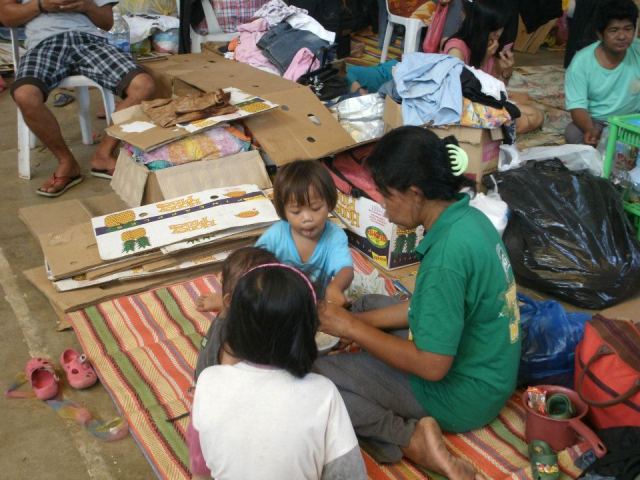 For cash and in-kind donations, please send to the following:
Panday Bulig Relief and Rehabilitation Center
Tabang Mindanao Center
12th-22nd Streets, Nazareth
9000 Cagayan de Oro City, Philippines
T/F: +63 (88) 856 6413
Bank Account Details:
Account Name: Panday Bulig Inc.
Bank: RCBC, Velez Branch, Cagayan de Oro City, Philippines
Account Number: 1095029776
Swift Code: RCBCPHMM
Citizens' Disaster Response Center
72-A Times St., West Triangle Homes
Quezon City, Philippines
T/F: +63 2 929 9822
Bank Account Details:
Peso Account
Account Name: Citizens' Disaster Response Center
Bank: Metrobank, Examiner Branch, Quezon City, Philippines
Account No. 636-3-63600741-3
Dollar Account:
Account Name: Citizens' Disaster Response Center
Bank: Metrobank, Examiner Branch, Quezon City, Philippines
Account No. 636-2-63600158-3
Swift Code: MBTCPHMM