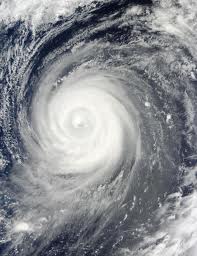 As of yesterday, 10 p.m., Juan was located at 770 km east of Aparri, Cagayan while maintaining its 24 kph westward course to northern Luzon. According to National Disaster Risk Reduction and Management Council (NDRRMC) with PAGASA-DOST, Juan will be at 260 km east of Aparri, Cagayan tonight, and at 160 west southwest of Laoag City tomorrow, October 18, 2010.
Signal No. 1 of the Public Storm Warning Signal was raised over Cagayan and Isabela provinces including Calayan and Babuyan Groups of Island.
However, PAGASA weather bureau yesterday announced the possibility of reaching signal no. 4 after the typhoon entered the Philippine territory and was observed to be accelerating and gaining more strength and momentum as it heads to Northern Luzon.
Landfall is expected this morning to hit the eastern coast of Cagayan while its eye may track Cagayan and Kalinga provinces.
Mario Montejo, Science Secretary said that Typhoon Juan (Megi) could possibly reach 200 Kph making it a "Supertyphoon". As observed, Juan raised from 105 kph on Friday (October 8, 2010) to 140 kph yesterday. If it would remain on its acceleration course, it is likely to reach 175 kph today.
The Bureau will posts the Signal No. 4 on provinces on Juan's paths it reaches 185 kph. All outdoor activities then will be suspended.
Preparation for the possibility of flashflood, landslides, and strongwinds were advised to local governments. Today, rough seas are expected in the coasts of Cagayan, Isabela, Aurora, and Quezon.
Sources:
National Disaster Risk Reduction and Management Council
Philippine Daily Inquirer
Star
For more information, visit the following sites: